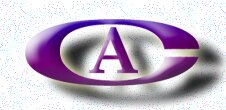 Changeling Aspects
---
For Parents of Gender-Variant Young
---
For Parents of Gender-Variant Young
Links from Synopsis of Transsexualism
International Links from TranssexualRoadMap
GenderBridge -NZ A Great Site with a Vast Amount of Info.. See their "Resource" section.
---
Psychiatrists, Psychologists, Counsellors
Hair Removal & Facial Rejuvenation Etc
---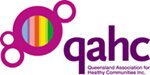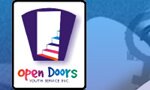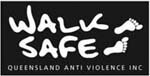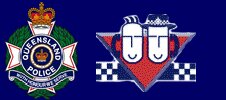 Queensland Police Service LGBTI Liaison

Australia's Internet Safety Advisory Body
---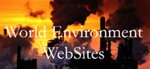 ---
Summer Sport Programming for "Gender Variant Youth" - Toronto, Canada
---
From: kristen worley
Date: May 1, 2007 1:20:25 PM EDT (CA)
Subject: Summer Sport Programming for "Gender Variant Youth" - Toronto Specific …./
Dear RHN members,
With the assistance of CTYS, Sherbourne Clinic, SOY and the 519, I was able to create a very successful pilot water ski day, which was designed by me, with the support of Sport Canada and the Canadian Water Ski Association –
As a member of the Canadian Water Ski team, I am very focused on extending my associations in the federal levels of Canadian sport to broaden the accessibility to gender variant youth right across Canada. But for now, as things are developing in Ottawa over the next coming months, I wish not for the opportunity for youth to have a day or throughout the summer months, July and August to come and ski with me in Toronto.
Goto: http://www.waterski-wakeboard.ca/news/201006-1.htm
I will be training at this time, I open the door to youth who wish to come and ski either for the very first time, or who actively skied before, and wish to actively participate. Under the guidelines and programming set forward by Sport Canada, as well by Water Ski Canada's Ripn'Ride program, designed specifically to engage youth in ALL aspects of recreational and competitive waterskiing –
Goto: www.ripnride.ca
I welcome councillors, families and especially youth to contact me directly through the RHN for now. I am speaking with Sport Canada and other federal sports bodies, to create a website that this could be easily communicated from and secure. I was just looking at my calendar, as today is May 1st. I did not want this opportunity to go bye because of the timeline as we get closer to July.
My goal is to encourage youth to be active in mainstream sport activity, to know they are safe and are able to participate – By setting an example and enabling to mentor them, and lead by personal example, which is always best. That they know they are very special, they are NORMAL, and can be anything they want if they put their minds to it –
The best part is, I am able to make it FREE to all youth – In attempts to just to have them come and have fun – with few to know barriers.
As we have worked very hard in Ottawa, these recent months at the federal level and internationally as well, that sport is about community and bringing people together as ONE – and that the barriers that have accumulated over the years that has projected this image of social survival, rather than what we can do – This is what sport is able to do, and my colleagues in Ottawa as athletes or administration recognize sports values on youth, and the implications derived by profound ignorance has perpetuated such implications of classification that ARE NOT true, and have created social barriers until now that have prevented youth from participating –
We are stopping this now, and the future of our youth is key – I am hoping through my efforts and many of my colleagues, that we will and have been successful, to engage at this level never seen before. This is a stepping stone to a much greater plan in the works, but I wish to ensure youth are fully engaged and have an opportunity to have some safe fun on the water throughout the summer months this year.
In closing, I hope to hear from you ALL with your thoughts as I try to piece this together in the coming weeks with the support of Sport Canada and Water Ski Canada.
With kind regards too ALL,
Kristen Worley
---