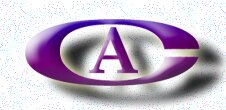 Changeling Aspects
---
For Parents of Gender-Variant Young
---
For Parents of Gender-Variant Young
Links from Synopsis of Transsexualism
International Links from TranssexualRoadMap
GenderBridge -NZ A Great Site with a Vast Amount of Info.. See their "Resource" section.
---
Psychiatrists, Psychologists, Counsellors
Hair Removal & Facial Rejuvenation Etc
---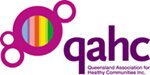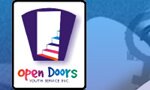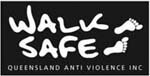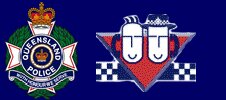 Queensland Police Service LGBTI Liaison

Australia's Internet Safety Advisory Body
---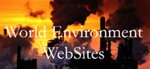 ---
Canadian Cyclist Supports Santhi
---
<![if !vml]>

<![endif]>
Anasuya Roy - Tuesday, October 23, 2007 (New Delhi)
http://www.ndtv.com/convergence/ndtv/showsports.aspx?id=SPOEN20070030404
---
Canadian Cyclist Supports Santhi
<![if !vml]>
<![endif]>
Santhi Sounderajan
Ten months after a private matter was blown into the public domain and Santhi Sounderajan lost her silver medal from the Doha Asian Games, a canadian cyclist is campaigning for the medal to be returned to the athlete.

Sounderajan had failed a gender test in the December games but says it is the result of a gender policy gone terribly wrong.

The Indian Olympic Association and the Olympic Council of Asia for their part, had washed their hands off the issue once Santhi's medal was taken away.

But maybe now if their international parent body, the IOC, responds to Worley's campaign, there might be some pressure created

Kristen Worley, the canadian cyclist has started an internet campaign to have Santhi's medal given back to her.

The article on the Internet is the result of some very persistent campaigning from Kristen Worley.

The Canadian cyclist, who has undergone a sex change procedure from male to female herself, began lobbying for Santhi Sounderajan to be given back her silver medal from Doha last year itself.

Her campaign has now gathered momentum. She has even written to the President of the International Olympic Committee, Jacques Rogge.

This artcle also features on prominent gay rights websites like gaywired.com.

Kristen Worley is on a twin mission though trying as she is to make it to the canadian team for the Beijing Olympics which will be a first in itself. And she's keen that what happened with Santhi is never repeated again.

The Indian athlete was not only stripped of the medal after failing a gender test but also faced public humiliation.

It's precisely that humiliation approach that a month ago saw the 26-year-old in a coma after a suicide attempt.

Santhi's family says the athlete did nothing wrong and that her condition is a result of the Androgen Insensitivity Syndrome that affects the growth of genital organs.

Worley's campaign may not succeed in giving Santhi her medal back, but if it can help clear some of those misconceptions, it will certainly make the athlete's life just that little bit easier.
---