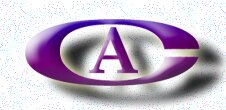 Changeling Aspects
---
For Parents of Gender-Variant Young
---
For Parents of Gender-Variant Young
Links from Synopsis of Transsexualism
International Links from TranssexualRoadMap
GenderBridge -NZ A Great Site with a Vast Amount of Info.. See their "Resource" section.
---
Psychiatrists, Psychologists, Counsellors
Hair Removal & Facial Rejuvenation Etc
---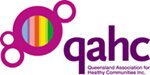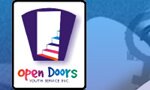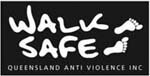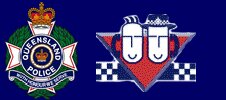 Queensland Police Service LGBTI Liaison

Australia's Internet Safety Advisory Body
---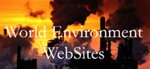 ---
Nexy's Story
My Hero
---
Borrowed from the web:
My sister teaches art in high school. recently, she was involved in a school administration meeting regarding the gay/straight alliance group that is attempting to establish itself in her district. she wrote an essay which she read at that meeting. she later read the essay to me. it brought me to tears. I asked her to email the essay to me, and i thought to post it here.
Quote:
"I've started taking oestrogen, it makes my tits tingle."
Thus began our family's journey. My brother was becoming a woman. He was 45 years old.
My brother was hip, a rock star, a singer, handsome, strong, and smart. He played the bass, the drums, and the sax. He chanted torah at his bar mitzvah, Jeremiah Had a Bullfrog at my 11th birthday party, and Greased Lightening at the school play. I remember his hair, greased back, black leather jacket, tight blue jeans, jumping around the stage to the delight of my mother, her friends, and adolescent girls. My brother was a star.
My brother Neil was all that I wasn't; strong, handsome, talented, sick, suicidal, ashamed. Nobody knew. That was my brother, my brother was my hero.
OK, I thought, we can do this, we can figure this out, I thought. We'll tell mom slowly, maybe not at all. First we'll tell Amy, she'll be OK, then the kids, we can handle this. That's what I thought. Until it hit me.
It hit me on my way home. It hit me hard. My brother, my hero, was someone else; a secret, a freak, sick, weird, ashamed, feared, close. We shared parents, a sister, a gene pool; we shared an upbringing, a home, toys, grandmas, Friday night dinners, holidays, fights, teasing, playing, waiting for Santa by the dining room window late into the night. We were family, and we were flawed. Not just gay, but transsexual, cutting it off, tucking it in, creating an anatomy that even the sick feared. My brother was nuts. My brother, my hero, killed himself. He made himself into someone else. He would never be again.
Tonight we discussed the validity of gay and lesbian groups in schools, about gay and lesbian rights, about gay and lesbian language, about gay and lesbians and religion, right to practice, right to discuss, right to be outside of themselves. And I sat, and I listened, and I thought about my brother, my hero, my freak, my shame. And I thought about his pain, his secret. And I thought about his horror and his lies, and his marriage and his son, and his mother and his father and his sisters. And I thought about how no one knew, and no one saw, and no one ever imagined that my brother, the hip, smart, talented, handsome, rock star was someone other than himself. And I thought about how many others there must be, how many heroes, and rock stars, and athletes and brothers were freaks like mine. I thought about their pain, attempted suicides, and secrets. Too ashamed to tell, too scared to believe, too hard to exist.
And I thought about the Gay, Lesbian and Transgendered Alliance. I thought about the frantic phone calls I made on that awful day, the day it hit me, it hit me hard. I thought about how I begged them for a cure; I begged them to say schizophrenia, split personality, nuts; and how they wouldn't. I thought about my frantic phone calls to hospitals, institution, psychologists, frantic to save my only brother, to save my children from a genetic flaw, to save my mother the loss of her only son, to save myself from a familial freak. I thought about how my mind raced, in any attempt to make sense of his world, a world in which I had entered unwillingly, unannounced, a world of freaks, a world in which I had no knowledge. My mind was my enemy on that fateful night.
Too ashamed to call my rabbi, too ashamed to wish him dead, too ashamed to wish him life, too ashamed to confide, too ashamed to tell. His secret sucked me into a world of shame, a world of secrets, a world of isolation. Tonight, we discussed the validity and inclusion of gay and lesbian groups in schools.
Tonight we discussed the language of gays and lesbians in academic forums. We discussed the validity, the reason, the choices, and the attitude of faggots in our culture. And I thought about my brother, his life, his son, his wife, his mother, his sister who begged for a cure. I thought about his 45 years of silence, invisibility, isolation, denial, loneliness, so long. I thought about his right to speak, and I thought about what was denied. I thought about his adolescence, his suicide attempts, his marriage, his anger, shame, and rebirth. I thought about my children, his child, Halloween costumes, and a Santa that never came.
I thought about the gay and lesbian alliance, their anger, their right to be, their voice, their deaf ears, their schools. And I thought about their language. I thought about Vladimir. I smiled that he remembered, he heard, and we judged. I smiled at the thought that someone listened enough to remember, someone was heard, and someone gay, lesbian or Transgendered became visible, if only for a while. Mostly, I smiled that my brother, my hero, was finally accepted and defended by me.
It took me four years to write about my brother, my hero. The shame, the blindness, denial, anger denied his life story. I sometimes wonder if I'll ever come to terms with the death of the brother I knew, and the birth of a sister at 45. I sometimes wonder what it would be like to keep a secret for 45 years, a secret about identity, personhood, about gender. I sometimes wonder if she has forgiven me for my blindness and denial. I sometimes wonder if her son will forgive her for what she's done.
14 years ago, I marvelled at the birth of my daughter, the joy at hearing "girl", the joy of hearing a cry. I think about pretty pink dresses, bows, and nail polish; Barbie, and sleep overs, little girl giggles and little girl fights. I think about how we take our gender for granted; a part of us that defines our very existence, without thought, without attention, and without attempts. We are female. And I think about my sister Nexy, one that can't define, no matter how hard, no matter how many surgeries, no matter where she goes or what she does, she will have always been my brother, my hero, Neil.