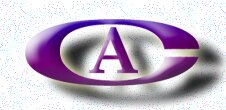 Changeling Aspects
---
For Parents of Gender-Variant Young
---
For Parents of Gender-Variant Young
Links from Synopsis of Transsexualism
International Links from TranssexualRoadMap
GenderBridge -NZ A Great Site with a Vast Amount of Info.. See their "Resource" section.
---
Psychiatrists, Psychologists, Counsellors
Hair Removal & Facial Rejuvenation Etc
---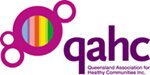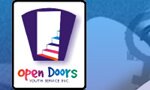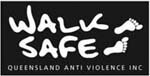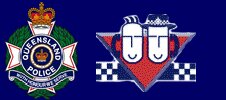 Queensland Police Service LGBTI Liaison

Australia's Internet Safety Advisory Body
---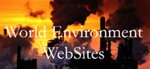 ---
Kathy's Komments
This page will have regular comments from Kathy.
Latest on APA Draft Report
2007-09-18
---
Responce:
From: Anderson, Clinton [mailto:canderson@apa.org]
Sent: Tuesday, September 18, 2007 2:25 AM
To: Kathy Noble
Subject: RE: APA Draft Report
Dear Kathy,
Thank you for your comments. They will be considered by the Task Force along with other feedback from APA Boards and Committees.
Best regards,
Clinton
Clinton W. Anderson, PhD
Director, Lesbian, Gay, Bisexual, and Transgender Concerns Office
American Psychological Association
750 First Street, NE
Washington, DC 20002-4242
(202) 336-6037
(202) 336-6040 FAX
canderson@apa.org
http://www.apa.org/pi/lgbc
---
Original Letter:
From: Kathy Noble [mailto:knoble@iinet.net.au]
Sent: Monday, September 17, 2007 11:03 AM
To: 'Clinton Anderson'
Subject: APA Draft Report
Dear Clinton,
Please excuse my late answer to the report, although your letter is dated the 20-08-2007, I only received it on the 15-09-2007 as you insisted on sending a hard copy in Surface-Mail, rather than instantly via Email.
I consider the draft report to be good in the bulk of areas concerned, apart from the areas of GID/TS-ism reform and removal from the DSM 1V, plus the lack of input into the 'Draft' of the material that was recieved from Trans, Gender Variance and Intersex groups.
Page 52. - I question what is written there, as in reality we find the following to be true!
There being definitely no comparisons between GLB &T.

What we in the T community have to change (Body and all forms of paperwork) and undergo (drugs and hormones) is in no way comparable with GLB, as they do not have to suffer any of these.

We lose our legal identities when we change our name, and only win those legal identities and rights after SRS, if then!

This is unfortunately what we in the Gender Variance (Trans) community come into contact with all of the time.

Many feel that the T in the equation-(GLBT) are only being used by the GLB to make up numbers and because of this, we should learn to stand alone.

The reason for this being, the seeming lack of help and understanding from the GLB section of our plight.

There appears to be very little, if any, real support on their behalf for us, our rights, health and welfare.

In my dealings with the GLB section as a board member of a supposedly GLB&T group, it is only too apparent, that it is the GLB section whom need educating about our issues.
If you have the time, please look at our web site. Details of it are in the header.
Love and Peace,
Kathy Anne Noble
---