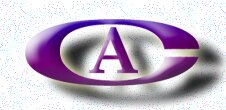 Changeling Aspects
---
For Parents of Gender-Variant Young
---
For Parents of Gender-Variant Young
Links from Synopsis of Transsexualism
International Links from TranssexualRoadMap
GenderBridge -NZ A Great Site with a Vast Amount of Info.. See their "Resource" section.
---
Psychiatrists, Psychologists, Counsellors
Hair Removal & Facial Rejuvenation Etc
---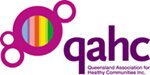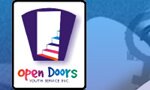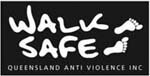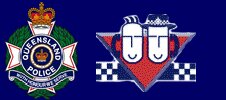 Queensland Police Service LGBTI Liaison

Australia's Internet Safety Advisory Body
---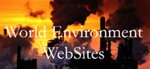 ---
New Zealand tg Conference June 2001
Odyssey - Trip - Adventure - Learning curve - Understanding - Love - Compassion, but mainly meeting marvellous people who made all of the above possible and extremely enjoyable.
Once contact had been made and mutual understanding arrived at, barriers were going to come down, and did they ever, they were at the end of 3 days totally demolished. What caused this was the open willingness of obviously shy, worried people, who carried varying degrees of inner conflict, to establish a bridge, and to realize that they are just that, PEOPLE, and as such have the right to reason and understanding. This was not achieved by confrontation or pressure, but by all seeing the other persons point of view and accepting it. You came to realize that we are all there, full of apprehension at the situation we find ourselves in, but came to realize that with love and understanding we can talk thru these "problems" and realise that this was a crowd of beautiful people.
The good humoured banter, the in depth conversations, the baring of one's inner most feelings and worries, were all aired. As I said this led to barriers being demolished and for attitudes to come to understand that FtoM or MtoF, are all beautiful people. The Girls and Guys in the end melded into one big happy family.
I have personally made a lot of loved, highly cherished and warm friends. This type of friend who asks - no cajoles/bullies one into going in for the beauty pageant, for me to find out what a great feeling of joy it was to "Strut my stuff" and be accompanied by 3 great Guys, who I will never forget. I think it safe to say that all the rest of the Girls in the pageant felt exactly the same. This to me, was the high moment of the convention, as everything seemed to come together.
As I wrote earlier, the banter and warm openness of people led to an easy relationship. Once established they just grew and blossomed. Kathy will never forget any of these people, sorry if I do not name all of you, as I enfold all of you in these words. Christine and her Ligeress helped me to open up immensly. Our good humoured fun that bounced off each other, I felt was the epitomy of understanding over these 3 days. The workshops we attended, along with other functions were all excellent and also led to more understanding of each person as they and I searched for an understanding. Friends who were there, very nervous, because of being first time really out in public, beautiful others - no supporters - who really are magnificent in how they come to terms with what confronts them and go on to learn to understand and love their partners. I will never understand how they do it, but know from experience that warm inner glow, when you realize that family, friends and many other people accept you, honour you for being your true self. That feeling leads to confidence and will hopefully sustain you thru the down periods, that will and do occur from time to time.
You could feel people relaxing, because they were understood and among friends. I have always been a "People person" due to my work background. I had to observe, ask questions, come up with solutions and amendments in order to forge an understandings, which are not achieved over night, in order to gain the confidence of that person, and to be confident we had established our bridge of understanding, that would open up and establish a long term relationship. To me, this has always, and will always be my approach to life. In our family we use the endearment "Bugger Off" a great deal, it is meant in the right way and understood and accepted as a form of downright family banter. I used this several times to friends, and it led to what can only be described as hilarious situations - you all know who you are, and I love you for it.
I would like, at this point in time to thank everyone involved for organising, attending, imparting knowledge in order to formulate greater awareness and understanding, speakers, artists, hotel staff, but above all the faithfull supporters. I owe my supporters, family and friends a great debt of gratitude, and am sure from meeting my daughter Debby and her partner Brendan you come to realize the depth of love and understanding we enjoy. This is not achieved over night, and once obtained must be nurtured and cared for with religious fervour, as it cannot be treated ligthly and is precious and fragile, but if looked after blossoms into long term being.
To have been in Wellington in itself was an experience, but to be with all of these new friends was mind blowing. I wish to thank you all, for one of the most poignant episodes in my 66 years, and will never forget the warmth and love that openly flowed between us. All things being equal, I hope to meet you all again in 2 years, or before, especially at the wedding in March 2002 of Karen and Peri, which I am honoured to have been asked to attend. For the beautiful comments that Kathy was offered, for your warm welcome to my family, but most of all for just being you. Thank you and I love you all.
As I reread this, I am unashamedly crying, and I am sure Madeline understands me. If this is my feminine side, all I can say is, Guys don't lose yours totally, as it is integral, and should be enjoyed. I must admit to crying again whilst writing all of this.
---