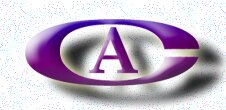 Changeling Aspects
---
For Parents of Gender-Variant Young
---
For Parents of Gender-Variant Young
Links from Synopsis of Transsexualism
International Links from TranssexualRoadMap
GenderBridge -NZ A Great Site with a Vast Amount of Info.. See their "Resource" section.
---
Psychiatrists, Psychologists, Counsellors
Hair Removal & Facial Rejuvenation Etc
---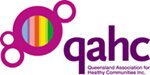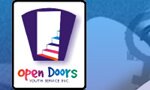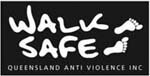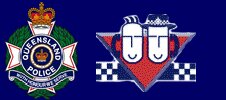 Queensland Police Service LGBTI Liaison

Australia's Internet Safety Advisory Body
---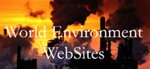 ---
I think and I hope that this maybe of interest to other Groups who run "Support sections"
In both of my Groups—AGENDER and CHANGELING ASPECTS-
We have a "SUPPORT SECTION" and these have flourished with many members bringing Wives, Parents, Friends and Children. This not only makes the member more relaxed, but causes a great deal of interaction between all of the Support present. The interaction is fantastic as the Support people can ask questions amongst themselves and compare problems, but also to talk to other Members to see how they cope within the family structure.
My Agender Group usually comprises Cross Dressers and their Support, which is usually Wives and Friends, but we have had Children too. The Children are usually aware of Dad's Cross-Dressing and we have found them to be very comfortable around us. More to the point, it gives some members an insight into what can happen with the family and the fact that they maybe able to adopt the same behaviour. Wives and Friends interact between themselves and the Cross-Dressers. This broadens their outlook and confirms that they are not alone, as there are many others with the same or similar problems. They too become more at ease with the situation.
My other group—Changeling Aspects—is for Transsexual people, either Pre or Post Operation. Here again we socialise with Wives and Parents being very interested when they attend as Support. If a one on one meeting is required then it can be in the privacy of their home, or as part of the meeting, but in a separate area. Parents, especially older Parents of Transsexuals who are in their late 40s and 50s are very interested and ask a lot of in depth questions. They need to have far more explained, as this is the Son or Daughter they gave birth to, who is now turning their world on it's head.
I have found that like Children they will ask and absorb in small quantities, but to be at a meeting and see others who are changing is much more relevant to their need to understand. They see others in all forms, shapes and sizes and again become very comfortable with the situation. For the Wives it is seen from a different perspective, as this is the Man she married and intended to spend her life with. She is now confronted with the likely hood of another Woman in her life. Her feelings are mixed to say the least! She has deep- rooted thoughts that engender problems and fears that need to be addressed. For them to see and meet others who are in the same situation helps them to decide what to do and hopefully come to terms with what is happening. The ones who attend are openly supportive and very understanding. I believe that these are all good signs for the couple involved, as they are facing their dilemma together.
The Children are wonderful and think nothing of seeing Dad in a skirt. If they are in a happy supportive family environment, then they will flourish. The fact that they are in this type of Family does not mean they will develop in the same manner, as our conditions are not "CATCHING"
I am truly amazed at the people out there, who still in this day and age do not know where to turn in order to find Support and Help. I have people now contacting me via our Agender web site from all over Australia and am in contact with others in Europe, New Zealand and the States. We are at last realising our potential as a very special Community, but the only way for us to flourish is through Love, Understanding and Education. The more we can spread the word that we are not weirdos, do not have a communicable disease or something that is wrong and abhorrent, that we are very useful people to society in general, as can be seen from the levels of education attained and positions held. Then the more we will be understood! However, to achieve this we have to be willing to stand up and be accountable for our actions, our true selves and earn the Love and Respect of the rest of the Community. We are but Human Beings, who through a quirk of nature have been placed in the wrong vessel. We therefore set about changing the vessel "Our Body" to come into line with our innermost and deep-rooted feelings.
To our Brothers and Sisters in the Greater Community, please try to understand what we have to endure. The Discrimination, Loss of Loved Ones, Job and sometimes Life itself, in order to achieve what we know has to be done to obtain our true self. This is no journey to be under taken lightly, or for the faint hearted, because of all the Pressures and Cost involved, but we really have no alternative, as it is what we were really meant to be.
Love, Peace and understanding to you all. Our groups, in their small ways are hopefully contributing towards this end.
Kathy Anne Noble 20/07/03
---