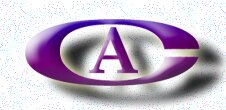 Changeling Aspects
---
For Parents of Gender-Variant Young
---
For Parents of Gender-Variant Young
Links from Synopsis of Transsexualism
International Links from TranssexualRoadMap
GenderBridge -NZ A Great Site with a Vast Amount of Info.. See their "Resource" section.
---
Psychiatrists, Psychologists, Counsellors
Hair Removal & Facial Rejuvenation Etc
---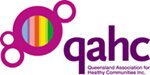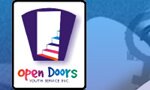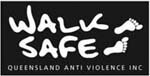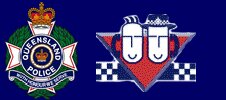 Queensland Police Service LGBTI Liaison

Australia's Internet Safety Advisory Body
---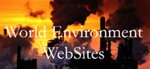 ---
PROCESS OF TRANSITION. 20/02/02
Elizabeth,
In your report you raise the issue of why some integrate into the wider community and others do not. Surely this is to do with "Self Acceptance" but to a large degree "Confidence". If you are Confident in your new self it rubs off on those around you. If you are Diffident and have to psyche yourself up every day, then this shows up and you become an easy target, as you are only partially accepted by both yourself and the Community. I, like you, query if the journey to "Acceptance" is ever complete. We cannot blame the Hormones for our feeling 100% confidence one day and the virtual lack of it the next. This seems to happen because of a minor happening, either in our mind, or out in the Community. A moment of minor upset, or a break in confidence and we allow ourselves to be wide open to comment or barb that clearly causes us to be totally disconcerted. We then have to pick up the pieces and start again. I donít believe anyone is thick skinned enough, or unfeeling enough to be able to shrug off these feelings and carry on as if nothing happened.
What happens is all too human and does not just happen to us, but to all feeling, thinking people. I do not believe you can be "Confident" 100% of the time, hence the little upset that causes chaos. I have observed people literally pulling themselves together after a problem erupts, and trying to shake it off. It happens and will continue to, as at some time our confidence will receive a knock. Recognise it and rebuild your Ego and Confidence. Itís all you can do. For a boost, remember that this happens to all Humans, not just us.
If you are not happy with the new Male/Female you have become, then of course your Integration will not be complete. To be totally accepted you have to be the new Male/Female you now are 100%, you cannot be 50/50 and surely this is what you are supposed to achieve before you undertake the Operation, otherwise you will never be accepted by yourself, let alone the rest of the Community. You must think and act the New You at all times, the other person no longer exists. If you can achieve this, which you must, then you will be Confident, Self Accepting and will be Accepted and Integrate into the wider Community.
The big question is, "ARE YOU HAPPY WITH THE NEW YOU, OR HAVE YOU MADE ONE HUGE MISTAKE" ????
Kathy.
---