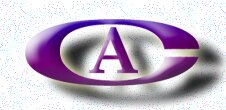 Changeling Aspects
---
For Parents of Gender-Variant Young
---
For Parents of Gender-Variant Young
Links from Synopsis of Transsexualism
International Links from TranssexualRoadMap
GenderBridge -NZ A Great Site with a Vast Amount of Info.. See their "Resource" section.
---
Psychiatrists, Psychologists, Counsellors
Hair Removal & Facial Rejuvenation Etc
---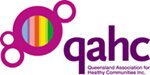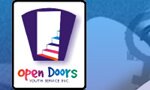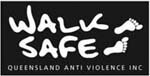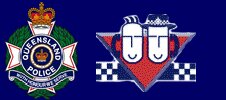 Queensland Police Service LGBTI Liaison

Australia's Internet Safety Advisory Body
---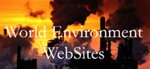 ---
At about 2. 30 in the morning
At about 2. 30 on the morning of the 20th December 1934, Frank Ernest Noble was born in the East End of London. For 66 years that was me until the 29th of October 2001, when I officially became Kathy Anne Noble by Deed Poll, and as completely Female as I could be on the 15th of November 2001. The journey has been long and protracted and I have become what my GP calls a "Changeling". As you know, people from the East End are called "COCKNEYS", and are renowned for their sense of humour, so this is how my Family and I approached this situation since they became aware. My Daughter Debbie said, "Kathy is not quite 4 years old, but she is a big girl, and early into Puberty". We have watched her struggle to come to terms with the changes in her body, the changes in her mind, her appearance and the fight to find the Woman she so desperately wanted to become. This is her story that follows.
Lets go back 50 years when I was growing up in London. I had these irrational feelings, and just did not understand them. You do not know what they are, or what causes them, and you certainly do not go to bed one night and wake up determined to be a Crossdresser or a Transsexual. At that age I had no knowledge or comprehension of these states, in fact I did not know they existed. I used to look in the mirror and wish I was a girl, oh yes, I was big, played sport and did well education wise, but there was something missing. It was not until 1953 when in the RAF, that I read about the first TranssexualsóChristine Jorgensen in America and Roberta Cowell in the UK, that I realised this is what I want. However, where do you start? I had married at 18, so buried myself in all the Male things, Marriage Kids, Mortgage, Work and Sport. We had a Son, but at the age of one in 1957 he died, which left me distraught. Because I dared to show my emotions and cry, my Mother-in-Law said, "Men donít do that, they are supposed to be strong and have no feelings" Is that correct? I think not. This loss for some reason catapulted me into Cross dressing as much as possible. At first in my Wifeís clothes, as I was a lot slimmer then, but I began to buy my own clothes. Over the next 20 years I cross dressed as often as possible, which was easier as I was away on business twice a month, so took Jan , as I then was, with me. This went on until 1978 when I was Divorced, nothing wrong, we just fell out of love and decided to go our separate ways. My first Wife Joan never really left, as I married her sister in 1980, this was Jean. When I did this I threw out all of Janís gear. I had been for counselling and was now sporting a beard, so I did not see the old reflection in the mirror that had haunted me for years, Jan was gone. At the end of 1980 we returned to Australia, where Jean had been living, and I took on the mantle of the Male again. This time we both worked hard to build our business, pay our Mortgage, raise 2 of Jeanís kids who were with us, as her other 2 were with their Father in Sydney. We worked hard and prospered. We were fortunate and had a good standard of living and some great conventions through out the World. Jan was not in the picture, I had won. Then in 1988 I had a minor heart attack and double angioplasty. The heart attack caused problems as it shuts down all but essential needs. Due to this I lost my hearing, my sex drive failed, or became even worse than it had always been, but worse was to follow. Ten years later in 1998 I began to feel emotional, weepy and very odd feelings that I could not understand. This led to tests which confirmed that my Pituitary had packed up, in as much as it was not making the Male hormone, Testosterone, but was manufacturing Prolactin, the female hormone in great quantities. I started to develop breasts. My GP put me on Male hormone replacement therapy, but to no avail. In 1999 I had had enough, so off came the beard and out to buy clothes for Jan. I bucked up courage and told Jean about my "Problem" and showed her the other me. She laughed, cried and said "Too much make up, understatement is the way". We lived differently now, and I was coming up to retirement. I had told Jean that if she wanted a relationship, I would not stand in her way. She found someone and we were deciding what was to happen. She knew now, as I did, I was on the way from CD to TS and hopefully full transition. She also suggested I change my name from Jan to something softer, so I chose Kathy, which was my Motherís middle name. I began to spend more and more time as Kathy and Jean tried very hard to come to terms with her. she told our daughter, who was shocked but still went on to meet Kathy, but was shocked at the fact that her Dad now wore skirts. However , on meeting Kathy she gave her a hug and said, "Iíll support you" to enable her to come to terms with Kathy, she thought of her as Frankís twin sister, this seemed to work for her. My GP said, "Enjoy the hormones" Jean helped me to find a support group, which is how I finally met Denise and Madeline in November 2000. Unfortunately in October 2000, Jean was killed in a car accident. This, plus being retired just took the brakes off, and I became Kathy more and more. I now knew what I wanted to be and realised I had little time to achieve this end. I went through all the channels that are required, TS GP, Endocrinologist, Psychiatrist, Surgeon, electrolysis and of course more hormones now as part of the treatment. I enjoyed being Kathy, and felt that she had been robbed of all that the female enjoys while growing up, oh I know there are drawbacks too.
I am extremely lucky that all my Family accept and support me, as do friends, neighbours, ex colleagues, people I deal with in my every day life, and several Ladies who help with advice and friendship. I have hidden nothing from anyone and can go out as Kathy and enjoy being her without fear or favour.
As I said I have been through all the channels required in order to Transition. On August the 20th 2001 my Psychiatrist gave the OK. On November the 15th 2001 I had the Operation, and am now as female as I can ever be. The journey has been long, but in the last 4 years things have moved quickly, too quickly for some. Now I want to settle down and enjoy the remaining years as a woman, who was always really been inside of me. I certainly Enjoy very much the feminine side now of going shopping, hairdos, facials nails, but not too sure about waxing, I watch soaps and read womenís magazines. The cost of being a woman is horrendous, as you ladies will no doubt agree, but isnít it worth it!
I now have 3 birthdays a year, one more than the queen, no pun intended. These are my usual birthday, my heart attack, and becoming Kathy.
I feel I have been doubly blessed, as I am now female and enjoying my feminine side. To have lived virtually as 2 people, 2 entirely different people is of itself mind blowing. To change from one to the other is awesome. The inner conflict has abated and at last I can express myself as I Wish to be, and as I knew for a very long time who and how I should be. I intend to enjoy this new life to the full for my last years. If I can help others in the same situation, then this will be part of my new life. My only regret is that I waited so long, and as my daughter Debby said, "Fooled a lot of people for a very long time" the reason for this being that the knowledge and technology was not available in the 50s and 60s, added to which I did not have the funds, guts or determination needed. I now see some of the "girls in their teens and early twenties who are transitioning, and realise what it takes to get there. Their immense commitment and will power, and above all their supreme faith that they will succeed in face of all things, is fantastic.
We have also been known through out History as SHAMAN or People of two Spirits. Usually we were revered as Healers, Leaders or Spiritual Leaders. This is still the practice in some Cultures, but in the Western World it has been largely buried and discredited by other teachings Someone wrote " I have been fortunate in living and exploring both my male and female sides, for those that have not, I feel they have missed out on a great journey of learning. However, I would not wish this on my worst enemy, let alone my best friend, even if he or she were Transsexual.
My father who died in 1976 comes to me in dreams and once in an out of body experience after my heart attack in 1988. He has been consistent in saying, " we donít want you as you have things to do ". Never once has he indicated what they may be, but now I feel I know what they are, and thank you Dad for giving me time to learn and adjust. I will use my new life to do just that, to help others if I can, as I feel that is the road you wish me to travel.
In the Bible they say that Adam gave a rib to create Eve, my male side has killed itself off in order to create Kathy, can there be any greater sacrifice?
Kathy Anne Noble.
EPILOGUE.
This is my story, followed by question and answer that I gave to the congregation of my Spiritualist church on Sunday the 13th of January 2002. It was well received, if in an environment of "Disbelief, Stunned silence, but Compassion". I was congratulated after by several people for the "Courageous Way" I have acted and the Reverend said that they should change the name to "Courageous" for the Church. Also told that I will definitely be on the road to helping others, and should expect plenty of involvement. I hope so.
Whilst in Hospital recovering from surgery, I found that a lot of Girls go through without any support, so with the consent of the Nurses, Surgeon and the Hospital management we set up a support group to cover their needs. This means that I am willing to open my home to someone before and after surgery. To take them to and from the Hospital and for their initial check up. It is also there as support for those thinking of having the OP so that they can understand the procedures involved. Basically, as most professionals do not really understand us, it is imperative that a Transsexual is on hand to help.
In 2001 I went to NZ for the AGENDER convention and have been involved in that group with the hope of bringing it to Australia. This was achieved with the launch on the 15th of June. It is different to other groups in Queensland as it covers all areas of transgenderism, where others are fragmented. We cover CD, transgender, transsexual both Male to Female and Female to Male, intersex and hermaphrodite. This also takes into account that very important group who are the Support people. They back their partner in whatever they do. How they do it I will never fully understand, but they do it with Love and compassion that transcends all known normal levels.
At present NZ is well in front of us, they have more understanding of our situation, and the Government are willing to listen and learn. Perhaps having a Transsexual in Parliament helps. At present they and Agender NZ are involved in more legislation that will help our community. I just hope that in time we will be in the same situation, but realise that it is going to take time and effort.
We are concerned about the lack of rights that we have, especially a change of our Birth Certificate. Lack of research into our problems, as it appears as though we are being used by the drug companies and some Professionals we have to deal with, as experiments.
A change of name by Deed Poll allows us to change over most legal requirements, such as licence, medical cards, but not central records for HIC. When you have had Surgery then you are issued with letters by your Surgeon stating you are now "Anatomically Female". This entitles you to change the last two requirements, HIC central records and Passport, a separate letter for each. A Birth Certificate cannot be changed in my instance as I was born in the UK. Some countries such as Holland, NZ and south Africa allow a change of everything , including Birth Certificate. Here, NSW allow a Birth Certificate to be changed if you were born in NSW and was operated on there.
This lack of Birth Certificate change could cause problems in later life, if one has to enter a home for the elderly. It certainly can for inmates of our Prisons and the only recourse we have is the " Anti Discrimination Act".
As I said before, NZ is far ahead, because it only has a Federal Government. We have not only Federal, but state Governments to battle , and it appears each acts autonomously.
The aim of Agender is to try to redress these situations in any way that we can. I am willing to stand up as our spokes person, and be counted.
Thank you for inviting me to speak to you on this topic, and I hope it has given you an insight into where my community is coming from.
Since putting all of these details together there have been several significant events.
1 A transsexual wedding in NZ, the first ever.
2 Significant legislation in NZ under Rainbow, for the good of all our Community.
3 Sage in NSW putting in a Legal Policy Document to the NSW Attorney General to cover TSs.
4 TS woman in UK wins case at Strasbourge court of Human Rights to Marry. As she is recognised as a woman this now raises the question concerning change of sex on her Birth Certificate, as you cannot have same sex marriage. If hers is altered, then how can the Government stop all others from achieving the same outcome? Currently, it is my understanding that only UK and Eire are the only EU Countries to oppose the change of sex on a Birth Certificate.
5 Dutch scientists have found that the part of the brain that governs Gender is smaller in the Female than the Male. They have tested 6 TSs and found that their Gender part of the brain is the same as the Female.
---