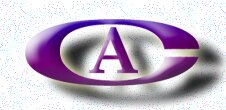 Changeling Aspects
---
For Parents of Gender-Variant Young
---
For Parents of Gender-Variant Young
Links from Synopsis of Transsexualism
International Links from TranssexualRoadMap
GenderBridge -NZ A Great Site with a Vast Amount of Info.. See their "Resource" section.
---
Psychiatrists, Psychologists, Counsellors
Hair Removal & Facial Rejuvenation Etc
---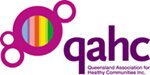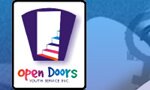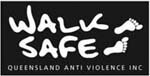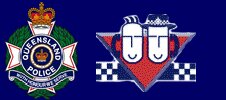 Queensland Police Service LGBTI Liaison

Australia's Internet Safety Advisory Body
---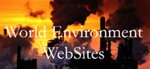 ---
Today I woke to the realisation that today and every day from here on will be hugely different.
My Husband, a Cross dresser for years with my support, informed me yesterday that he now wants to become a Woman full time. This means a complete change to our way of living, and for him to live as a woman before having an operation to change his sex!
To say I am hurt is an understatement. I am angry, I am tearful, I am absolutely devastated to think that the Man I married and whose children I had, and was looking forward to spending the rest of my life with, will no longer be there. At present this is all new, the cross dresser I have come to accept because of the in built need to do so, will no longer exist.
I feel like the proverbial chook, running around headless! I canít get my head around this. I feel totally let down, and very alone. I am ashamed that I have lost the Man I love, just what have I done wrong? Should I have made him cease his cross-dressing, or would that have meant I would lose him a lot earlier? At present I feel so totally mixed up at the thought of living with another WOMAN that it appals me and makes me feel like a Lesbian. I am a heterosexual WOMAN with needs that only my Male partner can satisfy. My mind is in a whirl, or total free fall as I consider the future, or more to the point a total lack of the future as I saw it! What is to happen to the kids and me? Where is all the cash coming from to achieve this huge change? The cost of Cross-dressing was heavy and sometimes came before other needs.
This is only DAY 1----How do I tell the kids and the rest of the family?
Do I have to tell them, or will SHE volunteer to do it?
Please excuse me while I have a good cry, as I am so mixed up. The mere thought of seeing HER all the time makes my senses reel. Surely this is a dream, no a nightmare and I will wake to find it all gone. However reality tells me that this is no nightmare, it is DAY1 and HE/SHE has gone to work leaving me with all these horrible thoughts, a seeming lack of future, Oh God, who do I turn to for help and guidance, or am I at last really mad?
Tonight we are to sit and discuss what is to happen. HE/SHE has it all planned I have been informed. What about me, where do I fit, in the scheme of things?
The longer I am alone, the worse it seems to be. SHE has it all mapped out, but I have to start to try to come to terms with what will become reality in the near future!
I am hurting, I am very mad and upset, I am very angry----Whom to tell?
What to tell? How do you explain it all? My mind is in turmoil, is it my fault? I feel I need to hit out at HER, but will it alter HER plan?
Oh God, I am so devastated, and this is only DAY 1.
13/04/03
---