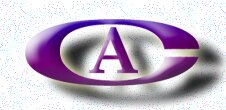 Changeling Aspects
---
For Parents of Gender-Variant Young
---
For Parents of Gender-Variant Young
Links from Synopsis of Transsexualism
International Links from TranssexualRoadMap
GenderBridge -NZ A Great Site with a Vast Amount of Info.. See their "Resource" section.
---
Psychiatrists, Psychologists, Counsellors
Hair Removal & Facial Rejuvenation Etc
---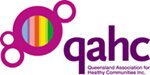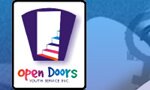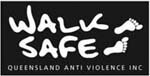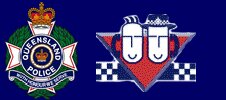 Queensland Police Service LGBTI Liaison

Australia's Internet Safety Advisory Body
---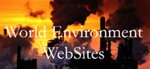 ---
CYNICAL, or THOUGHT PROVOKING?
For those who live alone before transition, it is going to be no different after, the same loneliness and being dependent on friends of the same feelings.
For those who have support from Family and friends, it will be no different for them, they will retain the same support as before, hopefully.
For those who believe that transitioning is the answer to all their problems, I would say that they are just starting even bigger ones. There are those amongst us who believe that they will wake one morning and every thing will be right, not so. You may be living in role or awaiting that time, or waiting for the OP to cure all, all I can say is , If you are not prepared mentally to become Female or Male, forget it until you are. This is no easy road as you all very well know, so why bamboozle yourself into thinking it is "THE ANSWER". The operating table is no magical solution, with no awakening to suddenly feeling Female or Male, it does not happen that way. Think before you leap, is there another way, just living in role until you are 100% positive about the move, it may be a few years later, but it is then the move that is without regret! Remember, for those of us who rush in, or, worse still, do it for all the wrong reasons, the Op is final, for good or bad and there is no turning back!
You will find out that the same daily grind is still there, living, shopping, bills, and maybe some things you had not counted on. Remember that this is an important step in your life and there is no going back after the OP. Slow down, donít get drawn along by others who have made the transition successfully. Do things at your own pace, as you reach each stage of progress, mark what has been achieved and then move on to the next stage. I know of no other way of reaching that final GOAL, in sound mind, and knowing that everything is right. You will then be perfectly attuned to your new status, and should be very happy.
Please remember that it can cause as much damage as good. Why is the suicide rate so high after transitioning if it is seen as the 100% panacea.
There will be many out there who do not agree with what I have written, good that is the idea, lets have some honest feedback, not the usual over the moon response.
I await your comments with interest.
Kathy.
---