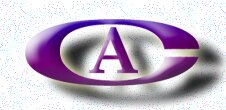 Changeling Aspects
---
For Parents of Gender-Variant Young
---
For Parents of Gender-Variant Young
Links from Synopsis of Transsexualism
International Links from TranssexualRoadMap
GenderBridge -NZ A Great Site with a Vast Amount of Info.. See their "Resource" section.
---
Psychiatrists, Psychologists, Counsellors
Hair Removal & Facial Rejuvenation Etc
---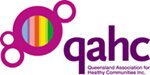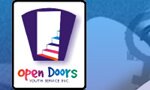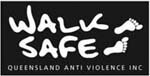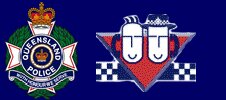 Queensland Police Service LGBTI Liaison

Australia's Internet Safety Advisory Body
---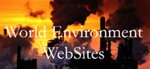 ---
A WEDDING IN WELLINGTON.
Saturday March 16th dawned in Wellington clear if a little on the cool side. Some wind of course being Wellington, but this was to be a very special day in the lives of Karen and Peri, it was their Wedding day.
Guests from all over New Zealand and Australia had arrived and spent the morning getting ready. We 5 girls Claudia, Janet, Keri, Stefanie and Kathy were no different. We altered choices because it was cold and I had one, that I generously shared. Claudia with her large hat was the centre of attraction with many photos taken.
Finally the time came to set off to the University of Victoria in Wellington, where we stunned by the setting in the Great Hall, it was majestic, with about 300 people there. Lots of friends to meet again, Fran and her partner Joan, John Penny, Cia and his girl friend Catherine from Canada. Hugs from Peri and thank you for coming.
Eventually it was time and the Bride arrived on the arm of her eldest brother and her 3 Bridesmaids. The dress was of brocaded white with a hint of cream and a beautiful long train in the same materiel and a veil of the same materiel. Peri and his attendants were in black high necked suits with gold buttons, and he looked every inch the Maori Warrior you would expect.
The ceremony was conducted by a celebrant and was ground breaking in as much as it was the first of itís kind in New Zealand, so there were dignitaries there from Government, Health and University. The congregation was drawn from across the community, as you can imagine, all of these people touched and helped in some way by the Bride and Groom.
On arrival I had been kissed by Peri, but now Karen on the way back after the Ceremony kissed me as well. This was the end of the Wedding Ceremony, which was the first Transsexual wedding in the Country.
From the University we went to Petone and took over Valentines for the reception. Over 200 guests who had all paid for their plate. Food, ambience and friendships were all there with many speeches, including one from me off the cuff. Several E-mails were received, one from Denise and Madeline in Australia, it was beautiful.
At the close of the allocated time at Valentineís, we went to change and return to the Cambridge hotel for an all night bash. Six rugby teams were there, as Peri coaches them. But we were tired and it was smoky and noisy so we retired early.
The day had been a first in New Zealand history and of course in our community all due to the guts and determination of these two beautiful people. Sure they had support from all around, but they gave out just as much as they received. I have been asked to write their stories, but they will take a long time as they must be 100% correct before seeing the light of day. I truly love these two marvellous people and I wish I knew the Maori words to wish them Health, Long Life and Happiness.
The Hugs and Kisses brought tears to our eyes on leaving.
I, no we all love and honour you for being you.
Kathy.
---