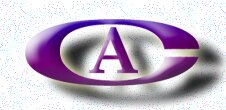 Changeling Aspects
---
For Parents of Gender-Variant Young
---
For Parents of Gender-Variant Young
Links from Synopsis of Transsexualism
International Links from TranssexualRoadMap
GenderBridge -NZ A Great Site with a Vast Amount of Info.. See their "Resource" section.
---
Psychiatrists, Psychologists, Counsellors
Hair Removal & Facial Rejuvenation Etc
---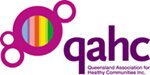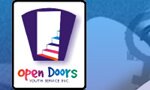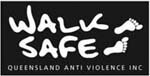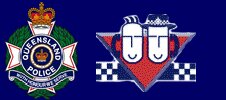 Queensland Police Service LGBTI Liaison

Australia's Internet Safety Advisory Body
---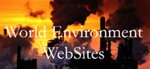 ---
Using GMC doctors in UK -( emails ) -08-05-2006
----- Original Message -----
Sent: Wednesday, May 10, 2006 6:26 AM
Subject: Re: Using GMC doctors in UK
With respect, your answer does nothing to help us towards an answer that can be used by us in the hope of receiving the recognition of a GRC/BC from you and the GRA 2004.
I am again to be used as a guinea pig, in the hope that this will allow you to accept what we have gone through in medical terms. If it again means submitting an application and fees (Which I should no longer be up for , due to income) only to have a further rejection, then I think it maybe time to take action in other areas.
I was told to take this action by Stephen Whittle of PFC. So in light of that and also after the April meeting, I would have expected a better undertaking from the panel.
At present this presents us with no hope for our future in regard to being accepted in Australasia. I have been in touch with Dr Barrett and he is willing to look at our situation. He has reminded me of the Act and how it is to be applied. Also Stephen Whittle has intimated that Dr Dalrymple has already used this approach to effect.
Love and Peace, Kathy Anne Noble
----- Original Message -----

Sent: Tuesday, May 09, 2006 9:42 PM

Subject: RE: Using GMC doctors in UK

Dear Ms Noble,

Your email of the 8th May has been referred to Mr Bennett who has asked me to respond as follows:

The panel cannot prejudge an application. Each case is decided on its own merits by the panel appointed to consider that application.

Section 3 of the GRA requires that a diagnosis of gender dysphoria has to be made by a registered general practitioner. If Dr Barrett can make that diagnosis himself based on the papers he receives from abroad, then that report may meet the requirements of the Act. If however Br Barrett can only confirm someone else has made the diagnosis then that is unlikely to be sufficient.

I am sorry I cannot be more specific but these issues are only properly tested if an actual application is considered by a panel.

Kind regards

Catherine Dyer

Gender Recognition Secretariat

-----Original Message-----
From: Kathy Noble
Sent: 08 May 2006 01:00
To: grpenquiries
Subject: Using GMC doctors in UK

I have been advised by Stephen Whittle that it might be OK to use Psychiatrists at Claybrook. This would entail sending all of our paper work from our Psychiatrist and Surgeon to either Dr Dalrymple, or Dr Barrett. I have had an e-mail from Dr Barrett outlining what he would require and that a fee would be payable. I am asking if this would be acceptable to the GRP if we went down this road? As we do not wish to find out that this is not acceptable practice for you.

Another thought is a visual link between Australia and UK for those involved. This would be a lot easier than having a specialist fly out here every time that we have people to interview, or for us to return to UK at what for us is great expense.

Love and Peace, Kathy Anne Noble

President Agender Australia