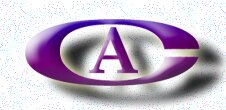 Changeling Aspects
---
For Parents of Gender-Variant Young
---
For Parents of Gender-Variant Young
Links from Synopsis of Transsexualism
International Links from TranssexualRoadMap
GenderBridge -NZ A Great Site with a Vast Amount of Info.. See their "Resource" section.
---
Psychiatrists, Psychologists, Counsellors
Hair Removal & Facial Rejuvenation Etc
---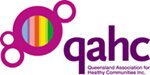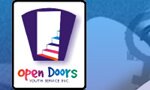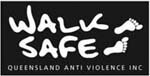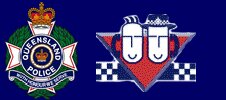 Queensland Police Service LGBTI Liaison

Australia's Internet Safety Advisory Body
---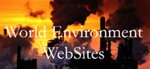 ---
TS Problems outside of UK
Monday, June 19, 2006 4:53 PM
---
----- Original Message -----
Sent: Monday, June 19, 2006 4:53 PM
Subject: Re: TS Problems outside of UK
I just wanted to let you know that I have written to all three of the people you gave me contact details for. The letter I sent is at the bottom of this email.
If you are post op then you should be able to apply via the court in WA for a court order which will allow you to apply under the Overseas track, with no reports needed.
Unfortunately I am not, and will not be able to afford that for a very long time.
Let me know if there is any thing else that you need to know.
I was wondering how many other people you know of in this situation? I don't know anyone in Perth (or anywhere else for that matter) other than you who is having this problem.
I write to ask for your assistance in obtaining a Gender Recognition Certificate (GRC) from the Gender Recognition Panel (GRP).
As you may be aware, the GRP has recently changed its policy regarding the medical practitioners that are able to provide evidence to the Panel. The Panel now insist that all medical reports must be supplied by practitioners registered with the General Medical Council (GMC). Furthermore, in the case of applications made under the standard track, one report must be made by a specialist. The GRP require that this specialist be on their list of approved doctors. Unfortunately, all of the doctors on this list are located in the United Kingdom.
I was born in the United Kingdom, but also hold Australian citizenship and live in Australia. I am a transsexual woman, and am eligible to apply for a GRC. As part of my gender transition, I have been treated by an Australian endocrinologist, psychiatrist and general practitioner. The GRP has informed me that they will not accept evidence from my doctors for the reasons outlined above. Whilst it may be possible for me to locate a GP in Australia who maintains GMC registration, I am unlikely to find a GMC-registered specialist practising in this area, and in any case the specialist will not be on the list of approved doctors maintained by the GRP.
I have not yet finished studying at university and I cannot afford to return to the UK. In any case, this seems very impractical. I thought that I might be able to get a UK specialist to confirm the reports that my doctors have supplied. I tried writing to Dr Richard Curtis (an approved specialist) and he was initially hopeful that this could be done. However, I have since received an email from his office stating: "We have just received some medico legal advice concerning GRC medical reports for those living abroad. Unfortunately, based on this advice Dr Curtis will not be able to formulate a medical report for you". I am now uncertain as to how I will be able to obtain a GRC.
I write to ask for your assistance regarding the policy of the GRP. Would it be possible for the GRP to accept reports from doctors registered with the Australian equivalent of the GMC, and also for the GRP to add some Australian specialists to their approved list?
I thank you for your consideration of this matter, and look forward to your reply.
---