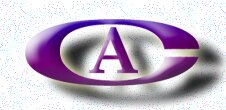 Changeling Aspects
---
For Parents of Gender-Variant Young
---
For Parents of Gender-Variant Young
Links from Synopsis of Transsexualism
International Links from TranssexualRoadMap
GenderBridge -NZ A Great Site with a Vast Amount of Info.. See their "Resource" section.
---
Psychiatrists, Psychologists, Counsellors
Hair Removal & Facial Rejuvenation Etc
---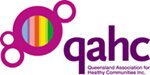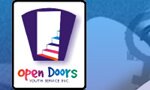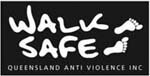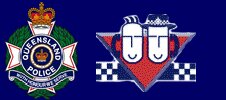 Queensland Police Service LGBTI Liaison

Australia's Internet Safety Advisory Body
---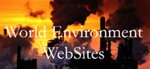 ---
Changeling Aspects Submission to Queensland Government - GRC
For all now residing in Queensland, but born abroad, it would be much easier if the Queensland Government allowed us a Gender Recognition Certificate (GRC) I am sure that there would be no problem with paying for this service, as per the Victoria legislation.
From the point of view of ex UK citizens being able to present a Queensland GRC to the UK authority would mean two things.
One would be the fact that we could then apply via the 'Overseas Track' which means we do not have to supply medical reports, as we are now legally recognised in Queensland.
The second is on a cost and medical involvement. We have to find General Medical Council (GMC) registered GPs working in Queensland (I have one who is willing to help). We then have to send his full report on our Sex Re-assignment Surgery (SRS), plus all of our paperwork from the Psychiatrists, Endocrinologists and Surgeons who have attended us during transition. This is sent to the UK Gender Clinic at the Claybrook Clinic, which is part of the Charring Cross Hospital. This is for one of 4 approved psychiatrists to collate a report which is acceptable to the Gender Recognition Panel (GRP) in Leicester, using our paperwork. I have arranged this facility with the 4 psychiatrists at Claybrook, but at a cost of 60 pounds sterling ($150.00 AUD). Many cannot afford this, but could afford the $58.80 application fee, plus $25.80 for a certificate, as per Victoria. Total cost of $84.60 which is a saving of $65.40.
They then only to have to apply via the 'Overseas Track' and according to their income they will be charged from nothing to 140 pounds sterling ($350.00AUD) if they are working.
This would alleviate the stress of finding GMC registered GPs in Queensland, who are as rare as 'Hens teeth'
It also means that for all those residing in Queensland for a period of not less than 2 years, but born abroad, have the right to apply for a GRC, providing they have had SRS.
I would like this eventually to apply to those both born in Queensland or abroad who cannot have SRS, as it would be life threatening. I think that we should approach this as one step at a time.
Kathy Anne Noble
President, Changeling Aspects.
06/02/2007