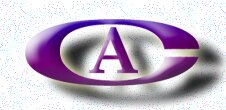 Changeling Aspects
---
For Parents of Gender-Variant Young
---
For Parents of Gender-Variant Young
Links from Synopsis of Transsexualism
International Links from TranssexualRoadMap
GenderBridge -NZ A Great Site with a Vast Amount of Info.. See their "Resource" section.
---
Psychiatrists, Psychologists, Counsellors
Hair Removal & Facial Rejuvenation Etc
---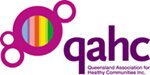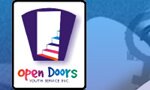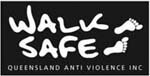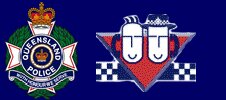 Queensland Police Service LGBTI Liaison

Australia's Internet Safety Advisory Body
---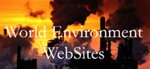 ---
STANDARD TRACK application using the CASE BY CASE BASIS.
---
This is for applicants for a Gender Recognition Certificate (GRC) and Birth Certificate (BC) residing outside of UK. All usual requirements included in the application are the same with the exception of the following.
To achieve a Case by Case Basis application you need to:
CHANGES TO UK REGISTRATION OF PRACTITIONERS (Updated information)
As from November 2009, the legislation in the UK concerning General Medical Council (GMC) registered medical practitioners, practising outside of the UK
The new rules are that practitioners have to be not only registered, but licensed too. This only applies within the UK unfortunately. Therefore we have to revert to using practitioners in the UK who are both registered and licensed.
There are those at Charring Cross Gender Identity Clinic, such as Dr James Barrett, Dr Richard Curtis and Dr Michael Penning. I am given to understand b the Gender Recognition Panel (GRP) that these doctors have all been involved in the "Case by Case Basis application"
It is best to write to the address below in order to contact these doctors to see if they are willing to still do these applications. Also, bear in mind that the cost may have risen.
I am also asking the GRP and the Department for Constitutional Affairs if for those residing in Australia, if we can use Australian Medical Association registered doctors. The reason for this being that they do the required inspections to grant Gender recognition Certificates in South Australia and Western Australia. They also do the same in Victoria and New South Wales in order to issue a Recognised Detail Certificate. If these are acceptable to the UK GRP, why cannot AMA doctors be used in Queensland, Tasmania, The ACT and the Northern territory? It would appear that this could be construed as Discrimination on the part of the GRP and UK Government.
Kathy Anne Noble
Changeling Aspects
© Changeling Aspects
---
Previous Information


Find a General Medical Council (GMC) registered GP practising in the country that you now reside in. Don't forget his GMC registration number. The GP has to confirm that you have or have not had SRS. If you have, what were the procedures used. If not, then why not. Health, Choice or lack of funds. You must have lived in your preferred gender for a minimum of 2 years and will continue to do so for the rest of your life.

Collect all paper work from your Psychiatrist concerning Gender Dysphoria (GD) and from your surgeon concerning SRS. You also need to include a copy of the GPs report.

Send all of these as copies to Dr James Barrett for him to collate the details into a report for the Gender Recognition Panel (GRP) in Leicester UK. Ask for his report to be sent to you. His cost is GBP£60 (Pounds Sterling).

When you have his report you then send that, plus the GPs report with Standard Application to GRP, with their fee if applicable.

All details are on the GRP web site for normal usage. If you go into Applicants, there is a paragraph under Explanatory Leaflets, please read. The Gender Recognition Panel is aware that some applicants living overseas face difficulties with the evidentiary needed to satisfy the Gender Recognition Act 2004, especially the requirement to submit report/s by a General Medical Council (GMC) registered practitioner. To alleviate this difficulty, the Gender Recognition Panel is prepared to consider, on a case by case basis, reports by a GMC registered practitioner practising in the field of gender dysphoria who has read the medical report/s by non-GMC medical practitioners, and is able to confirm the information and opinion contained in the report/s

The web site is www.grp.gov.uk
The address for Dr James Barrett is:
Gender Identity Clinic
Claybrook Centre
37 Claybrook Road
London
W6 8LN
Kathy Anne Noble
12/11/2006