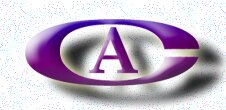 Changeling Aspects
---
For Parents of Gender-Variant Young
---
For Parents of Gender-Variant Young
Links from Synopsis of Transsexualism
International Links from TranssexualRoadMap
GenderBridge -NZ A Great Site with a Vast Amount of Info.. See their "Resource" section.
---
Psychiatrists, Psychologists, Counsellors
Hair Removal & Facial Rejuvenation Etc
---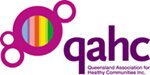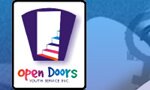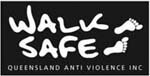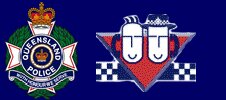 Queensland Police Service LGBTI Liaison

Australia's Internet Safety Advisory Body
---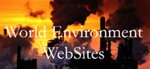 ---
Queries From Abroad
If you read the questions and answers very carefully, you can only arrive at the disturbing conclusion that we, outside of the UK, were never ever considered. The even worse conclusion is that for those living outside of UK, even after all the questions asked of the Gender Recognition Panel (GRP) and The Lord Chancellor's Office over the last 17 months, we are sadly no nearer reaching a workable solution to our problems.
I have been collating questions, so that they receive one question instead of 20 or 30 about the same query, but they do not wish to see this logic in terms of time and labour saving. As you will see from the attached memos they continue to trot out the same pathetic answers time and time again.
This culminated on the 16/08/2006 with my being banned totally from asking collated questions. I find this to be both obdurate and obtuse.
How are we, outside of UK, supposed to understand about the hidden meaning that covers the use of General Medical Council (GMC) registered doctors only. This was not mentioned until May/June 2005, after Mr Bennett became Vice President of the GRP.
In relation to the Standard Track, if we use a 'Specialist' on the approved list, which currently only applies to UK based 'Specialists' on the approved list by sending our details of Gender Dysphoria/Transsexualism and all other relevant paper work, do we also have to use a GMC registered GP or other doctor as well? This question has been put to both GRP and the Lord Chancellor's Office, but there have been no definitive answers forth coming. We are told they are covered in the President's Guidance No1, updated in June 2006, but it does not cover this area, it only covers UK.
We have argued that not until May/June 2005 was the need for GMC doctors mooted. We know of several who have obtained their Gender Recognition Certificate (GRC) and Birth Certificate (BC) by using Sydney based Surgeon and Endocrinologist, neither of whom is on the approved list, so should not have been used. True the Endocrinologist is GMC registered, but is not on that approved list, which appears to cater for Psychologists and Psychiatrists only. These cases have got through using the 'Fast Track' but that would not apply now. So, if someone can use the 'Fast Track' up until its demise in April 2007, who do they use for the one report required, a 'Specialist' or a 'Non Specialist'? Again no answers are forth coming.
To achieve a GRC or court order in the country where domiciled means lobbying Governments. At a cost of between $2000.00 and $3000.00 for a court order it is not a viable route for most! If we do eventually receive the offer of a GRC for those born abroad, but residing in Queensland, we have estimated the cost at between $50.00 and $75.00, which is far more equitable.
How do people residing in UK fare in relation to going off shore for SRS? The surgeon abroad is most likely not GMC registered, so do they have to submit their paper work from the Surgeon to a 'Specialist' on the approved list in order to receive their GRC/BC? If not, then this is blatant discrimination against those residing outside of UK who were born there. Again when this question was raised, we received the usual lame answers.