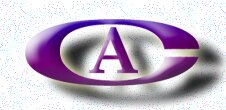 Changeling Aspects
---
For Parents of Gender-Variant Young
---
For Parents of Gender-Variant Young
Links from Synopsis of Transsexualism
International Links from TranssexualRoadMap
GenderBridge -NZ A Great Site with a Vast Amount of Info.. See their "Resource" section.
---
Psychiatrists, Psychologists, Counsellors
Hair Removal & Facial Rejuvenation Etc
---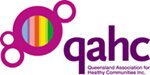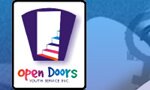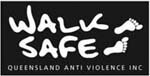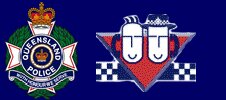 Queensland Police Service LGBTI Liaison

Australia's Internet Safety Advisory Body
---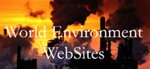 ---
Letter to Qld Attorney-General-28-03-2007
---
The Honourable Kerry Shine MP
GPO Box 149 Brisbane
Queensland 4001
28th March 2007.
Dear Sir,
In February 2004, I managed to have an amendment added to the Birth Deaths and Marriages Queensland Legislation. This meant that Transsexual (TS) people did not have to return to Queensland for their two inspections in order to be able to apply for an amended Birth Certificate (BC) if born in Queensland. Since that date, I have attempted to have a Gender Recognition Certificate (GRC) inaugurated for (TS) people who reside in Queensland, but were born abroad!
To date, and after dealing with The Honourable Rod Welford MP (Twice) and The Honourable Lynda Lavarch MP, and now yourself, I find that after 3 years we have not even received an answer! We have not received an answer as to the intentions of the Queensland Government in regard to this issue, one way or another.
I full well understand the pressures you must be under as the Attorney-General, but would have expected some form of reply, other than the lip service that we have received. Many of my community are also under immense pressure, due to the lack of a GRC for those residing here, but not born here.
There are many TS people in Queensland who would very much like to be recognised legally in their new Gender/Sex, as many of us have had Sex Re-assignment Surgery (SRS) and are therefore fully recognised within the Federal Sphere :- Passport, Citizenship Certificate, Health Insurance Commission central records, and even a UK passport for those born there! These items can only be changed after SRS, which is the same as for those born in Queensland!
Queensland allow us to change our name and drivers licence! All other paper work requiring change can be easily done, including the ATO and Electoral Office before SRS.
In order to help you facilitate a decision on this matter, I have supplied the Victoria Legislation that allows a GRC for those born abroad, but residing there. This I have done, not once, but twice!
If we are granted a GRC, it will make it much easier for ex UK residents, now residing in Queensland, to acquire their amended BC, UK have stated "Until we have a UK Gender Recognition Certificate, or a Birth Certificate we are not legal" That maybe so in their eyes, but how does that equate to being afforded their UK Passport and all Federal Australian items that recognises us in our new Gender/Sex
Yours Sincerely
Kathy Anne Noble
President, Changeling Aspects
PO Box 897 Cleveland
QLD 4163 Ph 07 3286 9155
---