Labor Policy Same-Sex Relationships
---
From: Shelley Argent [ mailto:pflagbris@hotmail.com]
Sent: Monday, April 30, 2007 5:14 PM
Subject: Labor Policy S/Sex Relationships
HI All,
I am sure you have all heard by now that Kevin Rudd if elected will only give recognition to our LGBT sons and daughters by having a "relationship recognition" register.
This is still telling our children that they are still second class. If you are happy to have him continue this line like the coalition govt is presently doing please ignore this email.
If you want more for your child write and let him know that we expect more from him. Let him know we want equality which is either civil union at minimum and marriage as the ultimate.
The email or letter doesn't need to be long. I suggest you contact him -
By Email: Kevin.Rudd.mp@aph.gov.au
By Postal Address: 630 Wynnum Road, Morningside, 4170.
By Ph: 07 3899-4031 – or Fax your comments to: 07 3899-5755
This is an opportunity to be heard
Shelley Argent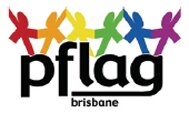 ---
From: Karen Gurney
Sent: Tuesday, May 01, 2007 12:54 PM
To: Kathy Noble
Subject: Labor Policy S/Sex Relationships
Hi Kathy
I actually support the notion of a Relationships Register. I think all relationships should be thus registered under Commonwealth law if the parties wish it, and that marriage should be a matter for the churches, only. A couple, no matter their sexes, should be able to have their commitment recorded and the birth/adoption of any children registered by recording them as the parents. Under my proposal, some couples, hetero or homosexual, would be able to marry if they wish according to their preferred religious right.
But that's a bit academic as I doubt it is achievable in my life time. I think people are banging their heads against a political brick wall if they simply agitate for same-sex marriage. There are too many conservatives on this issue on both sides of the political divide and our energies are better spent, in my view, on pursuing changes that are achievable within a shorter time frame.
So my efforts are directed at ensuring all children of a relationship, irrespective of whether their parents are opposite sex or same sex, are able to receive the protection of the Family Court, and that all registered relationships that break down irreconcilably be made subject to the Family Court's provisions in regard to dissolution, parenting orders and property distribution in exactly the same way as currently applies to failed marriages.
But I wish others success if they try for something more.
Hugs
kaz
---