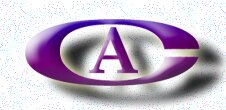 Changeling Aspects
---
For Parents of Gender-Variant Young
---
For Parents of Gender-Variant Young
Links from Synopsis of Transsexualism
International Links from TranssexualRoadMap
GenderBridge -NZ A Great Site with a Vast Amount of Info.. See their "Resource" section.
---
Psychiatrists, Psychologists, Counsellors
Hair Removal & Facial Rejuvenation Etc
---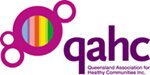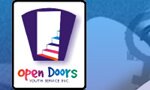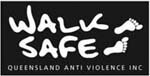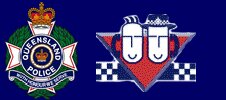 Queensland Police Service LGBTI Liaison

Australia's Internet Safety Advisory Body
---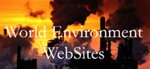 ---
Letter to Australian Prime Minister:
The Honourable Kevin Rudd, MP
---
The Honourable Kevin Rudd, MP
Prime Minister
PASSPORT PROBLEMS IN AUSTRALIA AND THE UK.
These are the problems of recognition that confront Transsexual people born offshore, but residing in Queensland and the rest of Australia!
This is a report into the paucity (smallness of quantity) of understanding of the immensely ambiguous (open to various interpretations) laws to cover the Transsexual community, especially those born offshore.
This is an exercise to show how the current laws do nothing to help Transsexual people! What it has shown is that we are humiliated, frustrated, depressed and our problems are not understood, or taken seriously, we feel that much of this is an exercise in futility. We suffer from continual changes of legislation, none of which makes our life any better, or easier. To say that we face a minefield in trying to understand these laws is a huge understatement of the facts. Since 2003, there has been so many changes, none of which we have been advised of, and only find out about when we come to apply for a passport, or to re-new a passport. Most legislative changes are not advertised, and those that affect the Transsexual are not shown! The one year passport that was offered to Transsexuals in order to travel abroad to look at costs and facilities for surgery, has been replaced by a DOI if born in Australia or an Australian citizen by undertaking citizenship. If you have not, then you face the problem of travelling on your passport issued by your Country of birth, and having to apply for an ADV, so that you can re-enter Australia.
The sheer scale of what has to be done, especially for those not born in Australia can be frightening in the amount of paperwork that is involved. It also involves much time and cost! If people are not used to dealing with these types of problems, then they just do nothing about them, unless able to be guided by someone, who is not going to charge them exorbitant rates for their time.
It would appear that we need to have "proof positive of our permanent residency in Australia" This is required in order to start the process when we apply for a "Recognised Details Certificate" in both Queensland and Victoria. My understanding is that, in order to prove your permanent residency, you must apply to the Immigration Department under their Freedom of Information (FOI) to establish your permanent residency, and to also alter your details of entry. If you are now Female, then have those details been altered? Without those details being altered, you will still be registered as Male, and all of your old details will show up. Does this mean that you are illegal until those details are amended, from Male to Female? Also what constitutes recognition of permanent residency? If you have already changed your Citizenship Certificate and Passport, does this mean that your records with Immigration have been amended to show your new name and sex? I query this, as the letter from the FOI department sent to a friend, states "You should be aware that this decision affects only those records held by this Department and not those of any other organisation"
What then has to happen, is that you then have to inform all other Federal and State and Territory departments to alert them to the fact you have not only changed your name, but sex as well.
In July 2005 under Section 8 of the Passport Act there were alterations which were further amended and tightened in May 2007 ( Letters attached)

Huge discrepancies in how those who remain married after SRS are given Passports. Some were altered before the new rules came into affect, but others were after those changes. Some are Post Operative, and others are Pre Operative! How can this be? This has been further exacerbated by the decision handed down by the AAT in the case of Abrams. Can others follow this path if they are in the same situation? The farcical is now accomplished, as they would be able to amend their Passport, but not their Birth Certificate!

I have also attached the path that we have to follow in order to achieve our Recognised Details Certificate in Queensland, in order that we can then apply to our Country of birth to amend our Birth Certificate, which once issued, then allows us to apply for all other documentation to be amended in Australia.

We have also found that when we come to re-new our Passport, the details displayed are those of our previous name and sex. We understood that this could not happen, as all details were changed on our new Passport, but have been told that this is "Normal practice" How can this be, when that person no longer legally exists, or do they?

I have now been told of the following by someone born in the UK who has not been able to amend her Birth Certificate. However, she has been able to change her Australian Citizenship Certificate and also her Australian passport. The passport is in her female name and photo, but with an M for male in the box and also in the detail where it is scanned. We are continually told, "This cannot happen" but it is, as you can see!
I have tried to layout the problems that we encounter in the following Submission. Yes, it is long, but then so are the problems caused, the time taken in getting answers in order to understand what we have to undergo in order to receive either a new, or an amended passport.
Need to understand value of a 'recognised details certificate'
Need for recognised Details Certificate and it's implications in Queensland.

Need proof positive of permanent residency in Australia (FOI) from the Immigration Department and proof of having lived in Queensland for a period of not less than one year.

After 2 medical reports and acceptance in Queensland, can now apply to the UK using the 'Overseas Track' as no medical evidence is required. It has already been accepted by Queensland.

Can now apply to Country of birth and not use the 'Standard Track' which requires 2 medical reports.
Ability to be fully recognised in both Country of birth and State where now domiciled
Country of birth issue their Recognition Certificate if offered, followed by an amended Birth Certificate and all other documentation

Queensland has issued a 'Recognised Details Certificate' recognising the persons new status
Ability to amend Birth certificate if offered by Country of birth
Ability to amend Citizenship Certificate
Amended Birth Certificate is now required to amend Citizenship Certificate

Amended Citizenship Certificate now required to amend Passport

There is now no mention of holder's sex on the Citizenship Certificate
Ability to amend Passport
Amended Citizenship Certificate now required

Can now travel abroad for Business and Pleasure on amended Passport

Immigration Documentation has to be verified via the Immigration Department's Freedom of Information section.

Entry as Male= Legal immigrant

Change of name and sex = now legal or illegal?

Apply to Immigration FOI for current details and possible change of those details to recognise current situation.
This gives some idea of the extreme value of a 'Recognised Details Certificate' and what it opens up for us in our need for full recognition and closure. We are then fully recognised in our new name and sex in our Country of Birth and also in Queensland where we are now domiciled.
This would hopefully mean that all documentation has been amended, including the evidence concerning Immigration and Permanent Residency details.
Kathy Anne Noble
29-11-2007
---