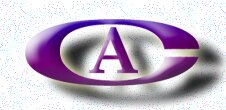 Changeling Aspects
---
For Parents of Gender-Variant Young
---
For Parents of Gender-Variant Young
Links from Synopsis of Transsexualism
International Links from TranssexualRoadMap
GenderBridge -NZ A Great Site with a Vast Amount of Info.. See their "Resource" section.
---
Psychiatrists, Psychologists, Counsellors
Hair Removal & Facial Rejuvenation Etc
---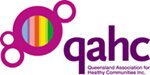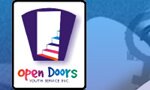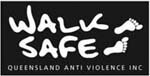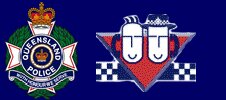 Queensland Police Service LGBTI Liaison

Australia's Internet Safety Advisory Body
---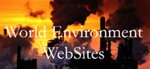 ---
Transsexual Legal Problems!
---
Transsexual Legal Problems!
The biggest problem we face when dealing with Government Departments is making them aware of the number of very complex issues involved in changing documentation.
It is no longer simply a question of implementing a 'Recognised Details Certificate (RDC)' in Queensland and all other States and Territories that do not currently offer 'Recognition Certificates (RC)' to those born abroad, but currently residing in those jurisdictions.
If you start with the RDC, in order to have that issued you must prove 3 very important points
Permanent Residency in Australia, via Immigration Freedom of Information (FOI)

Minimum 12 month residency within that jurisdiction

Statutory Declarations from 2 doctors verifying the applicant has undergone sex affirmation surgery
If born in the UK, once an RDC is issued having met the above criteria, you are then able to apply to the UK, using the RDC as part of your application for the issue of a UK Gender Recognition Certificate (GRC) under the UK Gender Recognition Act 2004. The GRC after being issued, being the Alpha document now allows for an amended Birth Certificate (BC) and all other documentation to be altered.
We now move back to Australia and the beginning of a very complex chain of events!
Can now use the amended BC to amend the Citizenship Certificate

The amended Citizenship Certificate can now be used to amend the passport. Please bear in mind that other items of proof maybe required, as the Citizenship Certificate no longer displays the sex of the owner.
It is now assumed that the circle of closure is complete, as we have changed the following to give full recognition of the new sex
Permanent Residency records via Immigration FOI

Been granted a RDC

Been granted a GRC and amended BC from the UK

Have an amended Citizenship Certificate

Have an amended Passport
Because currently no recognition certificate issued outside of Australia is recognised within Australia, we do not have full recognition and therefore closure. Recognition Certificates from abroad must be recognised within Australia in order to afford us full recognition and closure. The UK recognises the RCs offered here by those jurisdictions that offer them, so we must recognise theirs to complete closure and recognition!
eg: Victorian Department of Justice, ( Info Page for Sex Affirmation ) - ( Application for Alteration of Sex in Birth Register -VIC )-

- ( 354 KB )
All of this is of course dependent on having undergone Sex Affirmation Surgery, as this is the current ruling in Australia.
Love and Peace
Kathy Anne Noble
---