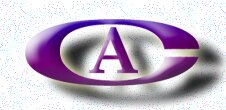 Changeling Aspects
---
For Parents of Gender-Variant Young
---
For Parents of Gender-Variant Young
Links from Synopsis of Transsexualism
International Links from TranssexualRoadMap
GenderBridge -NZ A Great Site with a Vast Amount of Info.. See their "Resource" section.
---
Psychiatrists, Psychologists, Counsellors
Hair Removal & Facial Rejuvenation Etc
---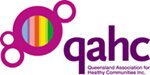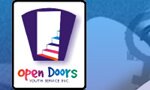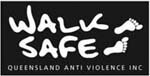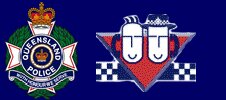 Queensland Police Service LGBTI Liaison

Australia's Internet Safety Advisory Body
---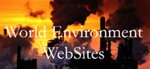 ---
The National Centre for Transgender Equality -(USA)

---
---
ENDA UPDATE from the

National Center for Transgender Equality

October 30, 2007
ENDA Update
from Mara Keisling, Executive Director
Tuesday October 30, 2007

There hasn't been much in the way of news to report. We are beginning the sixth week of this ENDA situation or crisis or opportunity. A huge amount of education has been done. Quite actually tens of thousands of people have been engaged. And we are basically where we were at the beginning-our best allies in Congress with strong support from HRC still seem determined to jam a civil rights bill through the House of Representatives that virtually every LGBT organization, including HRC, says they do not want.
Because of the Congressional calendar for this fall, we are one way or another coming to resolution. At least for now.
My best estimation is that sometime today (possibly even before you read this) or tomorrow a decision will be made by House leadership as to whether to run H.R. 3685 and whether to first allow the Baldwin Amendment to be debated and/or voted on.
Until then, we are encouraging all of our members to visit their local Congressperson today or tomorrow to express one last time the need to pass a unified ENDA. We must convey the need to stop the divisive HR 3685 and move a unified ENDA or nothing. Mend it or end it. Fix it or nix it.
At this point in the train wreck though, the truth is that no real victory is possible for anyone-not this round. If they pass the divided and divisive bill, the vast majority of us in LGBT-land are disappointed. We are not and will not be divided because very few LGBT organizations are not on the United ENDA side in this. Some fringe-we are almost the whole cloth of the community. More importantly, our collective federal, state, and local work is set back years. No ENDA, despite how hard the House leadership tries to push the divisive ENDA at us, is going to become law this year. There is no incremental gain possible. First, the bill will not be signed into law thus no gain, and second, the incremental gain would be most like the incremental gain promised when Don't Ask Don't Tell was similarly shoved down the throats of a, to say the least, reluctant LGBT community. Mere weeks and months after that fiasco, it was clear to almost everyone what a harmful ill-conceived increment that was. About 15 years of work still hasn't undone that damage.
We know that the unified and inclusive bill (H.R. 2015) is off the table for this year, so passing that is very much not an option at this point. The Baldwin Amendment is apparently off the table. But even if the Amendment were still open for discussion, some LGBT supporters in Congress and our community have done such a thorough job of undermining the work that we all have been doing that it has become barely a long shot to pass it. [Still, as of now, it is unclear if the Baldwin Amendment would be allowed by House leadership. One thought is that Ms. Baldwin may be permitted to introduce her Amendment and speak on its behalf, then withdraw it prior to a vote. On the one hand, having Tammy Baldwin and other supporters speak about the need for gender identity protections would be helpful in concept; on the other hand, it would unlikely be sufficiently helpful to undo the damage caused by passing the divisive bill minutes later.]
If the bill is pulled for now so that we can work together on a unified bill, that too is hardly a victory. Relationships have been strained tremendously, resources and political capital have been expended needlessly and we all go back to square one minus several. However, this is still the best option. Our goal has to be moving the ball forward to pass a bill that will protect all of us and until the divisive bill has been pulled from consideration, we cannot begin again working together to pass such a unified bill
Any victory by anyone at this point would be utterly pyrrhic.
The only victory to come from this crisis has been the advancement (albeit incremental) of the LGBT community message of solidarity and willingness to step up for social justice. Hundreds of organizations and tens of thousands of individuals have spoken strongly and clearly about the need for us to stick together to have the best chance of winning protections for all of us. That is a huge win. And I will be forever grateful for that.
Mara Keisling
Executive Director
National Center for Transgender Equality
---
ENDA UPDATE from the

National Center for Transgender Equality

November 2, 2007
ENDA Update
from Mara Keisling, Executive Director
The rumors are still flying about whether the non-inclusive, divisive ENDA will run next week or be shelved until we can have a real conversation about how to get back to where we were a month or so ago and pass unified ENDA H.R. 2015. My money is now on House leadership trying to run the bill this coming week. The article below from Congress NOW Daily Newsletter seems to have Reps. Frank and Baldwin as well as the Speaker's office all but confirming a vote for this coming week. So that's where my money is.
A vote this week though would be predicated on a vote count sufficient to pass it and that seems less sure than a few weeks ago. If the rumors bear out that the Baldwin Amendment will be offered and then withdrawn prior to a vote some experts believe more votes will be lost from those members who were promised that they would have a chance to vote on the Amendment.
We will continue to work on asking Congress to pass only the inclusive ENDA. We have been so inspired by the hundreds of LGBT activists, representing over 2 millions of their members, who have remained steadfast and passionate in their commitment to a transgender inclusive ENDA. They have stood with us every step of the way on this issue. Each and every person who has responded to our action alerts with phone calls, visits to members of Congress and e-mails are also making a critical difference with legislators. Thank you!
We also cannot thank people enough who have been able to come through with a donation to NCTE at this critical time. Your support enables us to continue to work on Capitol Hill for ENDA but also to press on with other important work for transgender equality. The last six weeks have brought high levels of additional work and expenses, but together we are making it happen. Thank you for all that you have done and continue to do for our movement.
Mara Keisling
Executive Director
National Center for Transgender Equality
Sources: Anti-Discrimination Bill, Transgender Amendment to Hit Floor
Next Week
By: Jennifer Bendery
CongressNow Staff
Friday, November 02, 2007 12:50 PM
Legislation to ban workplace discrimination against gays will hit the House floor sometime next week, along with a controversial amendment to extend protections to transgendered persons, sources indicated this week. The Employment Non-Discrimination Act (H.R. 3685), which would bar employers from discriminating against employees on the basis of sexual orientation, is coming up "next week," Rep. Barney Frank (D-Mass.), the bill's sponsor, told CongressNow.
Frank predicted that the bill will "definitely" pass, but not with enough votes to override a promised presidential veto.
An earlier version of the bill included language ensuring gender identity protection, but opposition from both Republican and Democratic lawmakers prompted Frank to reintroduce the measure without that language. Without the transgender provision, he has said, the legislation is likely to pass the House this year with as many as 240 votes.
Frank, an openly gay lawmaker, has argued that the legislation would fail if it retained the transgendered provision.
Still, Rep. Tammy Baldwin (D-Wis.), an openly lesbian lawmaker, plans to offer an amendment to reintroduce the transgendered protections. Despite a rumor that she was planning to pull down her proposal due to resistance from Democratic leaders, an aide suggested otherwise.
"The Congresswoman is still planning on presenting her amendment to the Rules Committee next week," Baldwin spokeswoman Jerilyn Goodman told CongressNow.
Responding to the suggestion that as many as 180 lawmakers may be willing to vote in support of the amendment, Frank replied, "I wish."
If the amendment comes up on the floor, he said Democratic voting would proceed like "the march of the Siamese twins," suggesting that Democrats initially voting in favor of the amendment would watch to see the way others voted and then go back and change their vote.
ENDA negotiations stalled last week as House leaders continued tightening up bill language regarding religious educational institutions and whipping Members into voting for Baldwin's amendment.
The measure was set to come up twice in the House Rules Committee but was pulled at the last minute by House leaders. A spokesperson for Speaker Nancy Pelosi (D-Calif.) said the delays were the result of House leaders "working closely with Congresswoman Baldwin to develop an accurate count of members supporting her amendment."
Earlier this week, however, Pelosi told CongressNow that "everything's been worked out."
President Bush last week threatened to veto the bill for raising red flags "on constitutional and policy grounds."
The bill is "inconsistent with the right to the free exercise of religion as codified by Congress in the Religious Freedom Restoration Act," according to the Statement of Administration Policy.
Additionally, it is bound to make "interpretation, compliance, and enforcement extremely difficult, the SAP states. For instance, the bill establishes liability for acting on 'perceived' sexual orientation, or 'association' with individuals of a particular sexual orientation. If passed, H.R. 3685 is virtually certain to encourage burdensome litigation beyond the cases that the bill is intended to reach."
---
ENDA

National Center for Transgender Equality

November 7, 2007
Substitute ENDA Passes U.S. House of Representatives
Wednesday, November 7, 2007
Today, The U.S. House of Representatives passed H.R. 3685 the substitute Employment Discrimination Act by a vote of 235-184.
The staff and board of the National Center for Transgender Equality (NCTE) are deeply disappointed by today's action in the U.S. House of Representatives in forcing through a flawed, divisive civil rights bill that virtually no civil rights organization wants and that has virtually no chance to pass into law.
NCTE pledges to continue our efforts to educate Congress and the public around issues of both sexual orientation and gender identity.
We praise the efforts of so many who worked tirelessly to protect all LGBT people, including the members of Congress who stood strongly with LGBT people in asking for protections for all LGBT people. We also express deep gratitude to the more than 350 LGBT organizations who are part of the United ENDA coalition. Transgender people should be comforted in their disappointment today knowing that the preponderance of the LGBT movement has stood with us absolutely rock solidly.
Mara Keisling
Executive Director
National Center for Transgender Equality
The National Center for Transgender Equality is a national social justice organization devoted to ending discrimination and violence against transgender people through education and advocacy on national issues of importance to transgender people. The National Center for Transgender Equality is a 501(c)3 organization. For more information, please visit www.nctequality.org.
We need your support to continue this work. Click here to join our mailing list or to donate now. Thank you!
---
The Day of Remembrance

November 20, 2007
Honoring the Day of Remembrance
Today, transgender communities across the country gather to commemorate those who have lost their lives to hate-motivated violence and neglect. The Day of Remembrance gives us the opportunity to express our grief at the lives we've lost, thinking about the transgender people whose lives were cut short and whose gifts our world will never know. It is a time to mourn the deadly impact of prejudice and intolerance.
In their report released yesterday, the FBI cited a 7% increase in hate crime violence over the past year, with the majority of victims being targeted because of their race. No one should be targeted for violence because of who they are, for their race, religion, sexual orientation or gender identity. We must take a stand against this deplorable rise in attacks and stand in solidarity with all of the communities impacted.
The Day of Remembrance provides us with the chance to recommit ourselves to creating a world in which violence against transgender people--and all others--is unacceptable, illegal and known to be immoral. It is a poignant reminder of the preciousness of transgender lives and our need to advocate for the wellbeing of all transgender people. In the immortal words of the labor activist Mother Jones, "honor the dead and fight like hell for the living."
This year, we have seen the U.S. Congress for the first time pass transgender inclusive legislation at the federal level, in the form of the Local Law Enforcement Hate Crimes Prevention Act. We've seen members of Congress grappling with issues of gender identity in ways that they never have before as they struggled with whether to consider a transgender-inclusive Employment Non-Discrimination. Even though they passed a sexual orientation only ENDA, they are more aware of gender-identity issues than ever before in our history. All of this work is in preparation for 2009, so we can pass these bills and have them signed into law by a President who shares our commitment to equal rights for all Americans, including lesbian, gay, bisexual and transgender people.
We are at a crucial point in our organizing and advocacy on behalf of the transgender community. We need to continue the work of educating our representatives in Washington about the need for transgender-inclusive legislation to prevent hate crimes, to ban discrimination and to send a message that the United States of America should never tolerate prejudice. Over the next year, we'll be asking you to sign petitions, call your legislators and join us here in Washington to help educate Congress about the need for transgender-inclusive legislation.
We encourage you to commit yourself again tonight to helping to ensure legal rights for transgender people and join with us in the movement for transgender equality. Working together, we can outlaw hate-motivated violence, employment discrimination, and much, much more. In memory of the dead, in honor of the living ... thank you.
We also want to extend our thanks to Gwendolyn Ann Smith, who has worked for so many years to raise awareness about this issue through the Remembering Our Dead website. For more information about the Day of Remembrance, please visit their site.
---
DHS Drops New "No Match" Enforcement Procedures
The Department of Homeland Security (DHS) has dropped its attempt at enforcing their new "No Match" enforcement procedures, issued in mid-August. The enforcement procedures encountered obstacles from the beginning with a lawsuit by labor and immigration groups blocking the rule's progress only a couple weeks after their issuance. During the rule's open-comment period, many organizations, including NCTE, filed comments opposing adoption of the rules, arguing that the procedures would unfairly jeopardize workers' jobs. To read NCTE's comments, click here.
The DHS rules would have required employers to either fire employees or face stiff penalties when employee records do not match information in the Social Security Administration (SSA) database, such as name, Social Security number, or gender. Transgender employees who are listed as one gender in SSA records, but who live and work in another gender, would have been one of the groups at greater risk of losing their jobs as a result of the DHS enforcement procedures.
Last month, on October 10th, the enforcement procedures were dealt a severe blow when the presiding judge issued a preliminary injunction blocking the rules, finding that the rules would cause irreparable harm to both innocent workers and employers. DHS signaled its abandonment of these rules on Friday, the day after Thanksgiving, by requesting that a judge put the lawsuit on hold until March 2008. DHS plans to introduce new, replacement enforcement procedures, which DHS believes will have a better chance of standing up to legal scrutiny, in December 2007.
Though the DHS enforcement procedures have been pulled, SSA will continue to compare their database against employer-submitted information, as it has for years before the issuance of the DHS rules. SSA has stricter standards for changing gender markers than many departments of motor vehicles, which has lead to employers of some transgender workers receiving notification of gender no-matches. For many of those transgender workers, this notification has effectively unwillingly revealed them as transgender in their workplace.
NCTE provided expertise on No-Matches to the groups who brought the lawsuit blocking the DHS procedures. NCTE will continue to monitor the situation and is working to stop "gender" as a category for data comparison in SSA records.
The National Center for Transgender Equality is a national social justice organization devoted to ending discrimination and violence against transgender people through education and advocacy on national issues of importance to transgender people. The National Center for Transgender Equality is a 501(c)3 organization. For more information, please visit www.nctequality.org.
We need your support to continue this work. Click here to join our mailing list or to donate now. Thank you!
SEE ALSO: The National Center for Transgender Equality -NEWS Centre