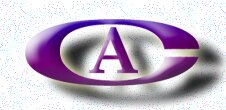 Changeling Aspects
---
For Parents of Gender-Variant Young
---
For Parents of Gender-Variant Young
Links from Synopsis of Transsexualism
International Links from TranssexualRoadMap
GenderBridge -NZ A Great Site with a Vast Amount of Info.. See their "Resource" section.
---
Psychiatrists, Psychologists, Counsellors
Hair Removal & Facial Rejuvenation Etc
---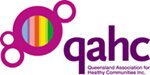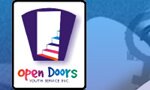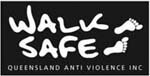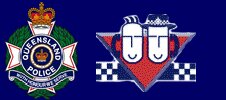 Queensland Police Service LGBTI Liaison

Australia's Internet Safety Advisory Body
---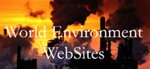 ---
G.I.R.E.S. - PROGRESS REVIEW
AUGUST 2006
http://www.gires.org.uk/Web_Page_Assets/Progress_2006.htm
---
During the past year, GIRES has continued to provide information and education to people who experience gender discomfort, to their families and to those responsible for their care. The charity's intellectual and financial resources remain strong, thus ensuring its ability to sustain its programme of work, which has included:
Reviewing Research into Atypical Gender Identity Development. The work that GIRES initiated, with the help of a multinational team working in this field, resulted in the publication of a scientific paper in the International Journal of Transgenderism. Understanding the biological influences on the development of gender identity is highly important in forming attitudes among those upon whom transgendered people depend. It is also helps the many transgendered people seeking to know about themselves. This information is included in GIRES' training material and literature.
Seeking Better Treatment for British Adolescents Experiencing Profound and Persistent Gender Dysphoria. GIRES has been working with Mermaids to challenge the present British practice of forcing gender dysphoric adolescents to endure the stress of inappropriate and unwanted full pubertal development before offering the medication that can safely suspend the production of the hormones that masculinise or feminise their bodies. In May 2005, GIRES arranged a symposium for a multinational team of clinicians working in this field, including those from the UK. The clinicians from The Netherlands, the USA and Australia prescribe hormone blocking medication that suspends puberty safely and allows the adolescent and the clinician more time for diagnosis. Only when the gender dysphoria is confirmed as profound and persistent is the adolescent offered any hormonal medication to modify the body. Subsequently, members of the team have published five scientific papers supporting this approach. Nonetheless, the British clinicians have not varied their own approach. GIRES and Mermaids will continue to press for adolescents in the UK, who fill the relevant diagnostic criteria, to be offered the alternative treatment. Included in this progress review is a full account of this important work.
Setting Standards of Care in the UK for Adults Experiencing Gender Dysphoria and Transsexualism. In 2004, GIRES was invited to join a working group, established by the Royal College of Psychiatrists. After many meetings and preparation of detailed material by the group's members, a draft document has been prepared. GIRES still has concerns about some elements of the document and wishes it to be amended. Once agreed by the organisations that have participated in the group, it would be distributed widely for comment. The Department of Health intends to issue guidance for commissioners of care when the Standards are agreed. GIRES has been invited to join its consultation group on transgender issues.
Combating Transphobia. GIRES has extensive experience of helping organisations to develop policies and train their staff to combat transphobia and support transgendered people. The police, in particular, have on many occasions sought GIRES' help, at national and local level, in policy development and training aimed at instilling respect for transgendered people among their officers and staff and protecting them at work and in the community. GIRES has been invited to join the advisory group established by Her Majesty's Inspectorate of Constabulary. In addition, GIRES was invited to present workshops at two international police conferences: in London for the European Gay Police Association and in Leeds for the International Association of Women Police. Other organisations for which GIRES has provided training and policy advice include the Crown Prosecution Service, the Equal Opportunities Commission, Allied Care, the Henderson Hospital and the Maytree Suicide Sanctuary.
Contributing to Prestigious Conferences. In addition to the above work, GIRES contributed presentations, workshops and literature at conferences dealing with transgender issues in Manchester, Norwich, Geneva and Bangkok, and at conferences for psychotherapists in London and Cambridge
Supporting Families. The workshop for families that GIRES presented in Leicester, in collaboration with Depend and Mermaids, was partially funded by the local gender identity clinic. Over 30 people attended and the comments on the feedback forms that they completed were highly positive. GIRES presented two other successful workshops as part of a conference in Durham for the families of LGBT people.

Working with Other Groups. As well as collaborating with Depend and Mermaids, GIRES has continued to work with other major groups in its field. Its article on early medical treatment for transsexual people was published in the journals that The Gender Trust and Gendys distribute to their members. It has been invited to make presentations at conferences for Sibyls' members (a group of Christian transgendered people) and a:gender (the group that supports transgendered people in the Civil Service and government agencies). GIRES has also contributed a chapter in the book that Sibyls is preparing to rebut the anti-trans statements published by the Evangelical Alliance and the Christian Institute. GIRES supports the UK Trans Alliance, which facilitates communication between the major groups, and hosted one of its meetings.
Conducting New Research. The hearing capabilities of men and women differ. GIRES has been requested by Professor Milton Diamond (University of Hawaii) and Ernie Govier (University of East London) to help set up a study of the hearing capabilities of transsexual people, which appear, in many cases, to accord with their gender identities rather than their natal sex. If confirmed, it would not be a diagnostic tool but only another important piece of evidence that neurobiological factors are involved in the development of atypical gender identity.
Other work. Among the wide variety of other tasks in which GIRES has been engaged are: (a) helping individual transgendered people and their families by providing information and support, for instance in obtaining medical treatment and handling problems at work, (b) publishing information on its website that is valuable to transgendered people, as well as those who care for them; the site attracts favourable comments from users around the world, (c) establishing a link into the national database via which GPs obtain information about atypical gender identity development and other issues, (d) serving on the Parliamentary Forum on Transsexualism; in particular helping to draft a policy on transsexual prisoners,
(e) preparing a reasoned critique of the draft policy for treating gender dysphoria issued by the three Primary Care Trusts in the Thames Valley area, (f) joining the advisory group of the Sci:dentity project, which is funded by the Wellcome Trust; this included making a presentation to its young transgendered participants on the science of atypical gender identity, (g) supporting the design of an MSc course in relationship and sexual therapy that includes gender identity issues, (h) participating in the Equalities Review that will guide the strategy of the new Commission for Equality and Human Rights, and (i) contributing a section of the book "He or She", edited by Vicky Lee, which provides information on a broad range of transgender experiences.
---